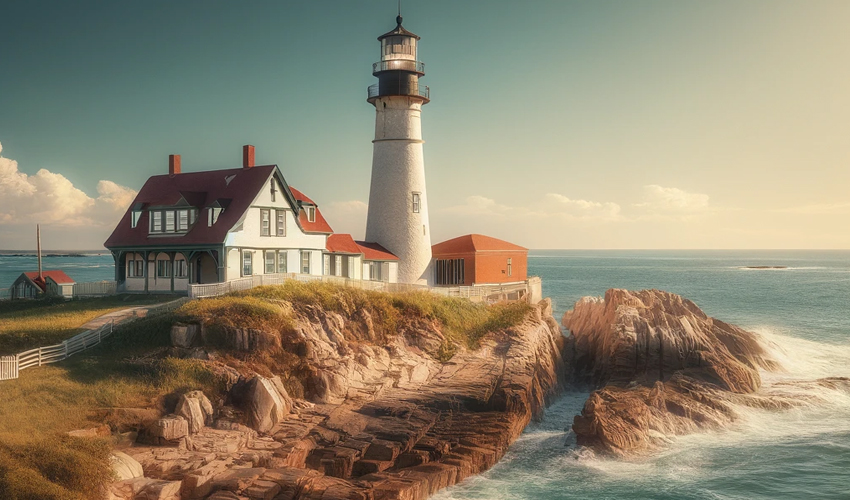 Will you let us spoil you on your vacation? Let us take you to an amazing destination on our New England Yacht charter, to a place laden with a rich culture, amazing weather, and breath-taking scenery.
Luxury Yachts New England, New England Yacht Charters, New England Luxury Yacht Charter, Yacht charters New England, Hire a boat in New England,
New England is located in the midst of places like New York, The Atlantic Ocean, and Canada. There are six states in New England. They are Connecticut, Maine, Massachusetts, New Hampshire, Rhode Island and Vermont. It is the perfect vacation getaway; there are amazing Islands, anchorages and serene places that will make your vacation a memorable one.
New England Day charter welcomes you to have the best time of your life. This is the reason behind this service. Contact us today by phone or email Call +1 (305) 515-4735 to talk directly to a charter specialist!
New England Yacht Charters, Private Yacht Charters
Yacht Catering •
All our yachts are fitted with entertainment systems and other equipment that you can use to enjoy exciting water sports. There are jet skis, scuba diving and snorkelling gear, inflatable slides and when you get enough of these, you can relax with a professional massage. We aim to make you experience luxury at its best.
____________________________________________________________________________________________________________________________
Included •
We thoughtfully ensure that the following items are aboard all our luxury rental yachts; coolers & ice, bottled water, sodas. Fuel, snorkel gear and crew.
____________________________________________________________________________________________________________________________
Permitted items you can bring along •
You should have the following items when coming along for a cruise; Hat, Sunglasses, sweater in case cool evening, MP3 player or phones for music, Sun lotions( you should have sun lotions, we recommend SPF 25 or higher for light skinned guests).
Would you like to have some alcohol on your cruise? You will be allowed to bring alcohol because we do not stock alcohol beverages, you can also make arrangement for your own food.
____________________________________________________________________________________________________________________________
New England is rugged, spectacularly beautiful •
New England
New England has a different terrain; it is rough and very beautiful. It is unlike any place you have ever been to.
According to our regular itinerary, your experience begins at the beautiful and preserved coast of Maine. The characteristic rocky shores and Islands are a beauty to behold. We could spend a day here to visit the art galleries, and do some shopping in the small towns like Camden, Rockport, Wiscasset or Boothbay.
Then we head to Gloucester, Massachusetts, the town popular for its whaling activities. Next, the every busy city of Boston and our last stop will be Cape Cod and the surrounding Islands. The islands are Martha's Vineyard, Nantucket and Cuttyhunk. We would round up the amazing experience at the old and famous yachting town of Newport, Rhode Island.
____________________________________________________________________________________________________________________________
Why choose New England as your preferred yacht charter vacation? •
This region offers the very best sailing experience
  We have done some research, and we believe that this is the best place in the US to have a wonderful sailing experience. Considering the rich sailing history and the islands surrounded by vast waters, why shouldn't you want to come here to enjoy a luxury yacht cruise?
Picturesque Towns and Coastal Communities
 The communities are exceptionally set apart from anything you previously knew. You will find the lighthouses, beautiful little towns, amazing wharves, beautiful looking marinas, the piers and museums adorned with ivy very attractive. At every stop point during your adventure, you will witness the relics of rich history
World-Famous Seafood and Unique Cuisine
Do you like these foods, lobsters, scallops, clams, crabs, clambakes or chowder? We think the very best chefs that cook these foods are in New England. There are also local restaurants that make amazing pies, baked beans, salt water taffy, maple candies, cranberries, brown bread and craft beers, etc. the setting and friendly people will make you feel very comfortable.
Beautiful Beaches and Family and Fun for all.
Our New England charter services have all you need to make your family vacation a memorable one. Come on board; let us give you an adventure in the amazing lands of New England. We have fun activities for the children and adults too. There are marinas that make a wonderful place for the children to explore. They will also love the aquariums. Adults who love to surf will also have a great time. In the summer, the sun is simply wonderful there will be enough time to relax and run around on the sands. This is the best place to have a family vacation.
 Now you can secure your New England yacht charter bookings online. We will help you choose the perfect boat for your vacation.  We will take charge of your schedule; you should expect the very best because we are good at planning the very best trips. Call us today! Call this phone number- +1 (305) 515-4735to talk directly to a charter expert.
____________________________________________________________________________________________________________________________
Events we cover.
Bachelor Parties
Birthday Parties
Bachelorette Parties
Anniversaries
Corporate Dinners
Family Charters
Romantic Cruises
Weddings
Fishing
Swimming
 What is your idea of a perfect vacation? Would you appreciate enough time to relax in luxurious environments? How about spending time at the beautiful and classy marinas. Or would you rather spend your vacation throwing parties with friends? We can offer all these and more exciting activities like water sports and serene times spent receiving a good massage or reading a good book in your private suite.
Locations:
Block Island, Long Island Sound, Newport, Nantucket, Boston, Portland, Boothbay, Camden, Bar Harbor, Bras d'Or Lake, New Brunswick, Cape Breton, Martha's Vineyard, Nova Scotia
Private VIP Yacht Charters, New England

When you contact us about your plans for a vacation, we will get your ideas and make them become a reality. We want you to have the best vacation.
Spending your vacation on our luxury yachts will be your best decision ever. You could hire a private yacht that will be personalized to your tastes to suit the cruise experience. Our luxury yachts are perfect for parties, romantic holidays, family vacation, or a crazy time out with your good friends.

Coastal New England is rich in maritime history and is a great location for luxury yacht charter. You will love the coastal features and the environment in New England. It has a rich history, and the surroundings make it one of the best places to spend your well-deserved vacation. You will be thrilled with the rocky coastline, quaint towns, assortment of fresh seafood, and drinks to make your yacht rental cruise a wonderful experience. You will also love exploring the amazing communities in Newport; they are Martha's Vineyard, Nantucket, and Boston. These places have ageless nautical landmarks, spectacular architecture and picturesque harbours.

Amazing History
There are very many exciting places worth a visit in New England. You will be thrilled to experience the old commercial whaling and merchant trading centers which have become one of the most preferred yachting destinations. Sailing through the Bar Harbor all the way to Newport will give you a wonderful experience that will be unmatched any other. This is also the venue for the American yachting cup; you can also watch the races.
It is amazing to find a place like New England with so much to offer everyone. The sights, the sounds, the food are awesome. You will dine in fine restaurants that offer the very best seafood.