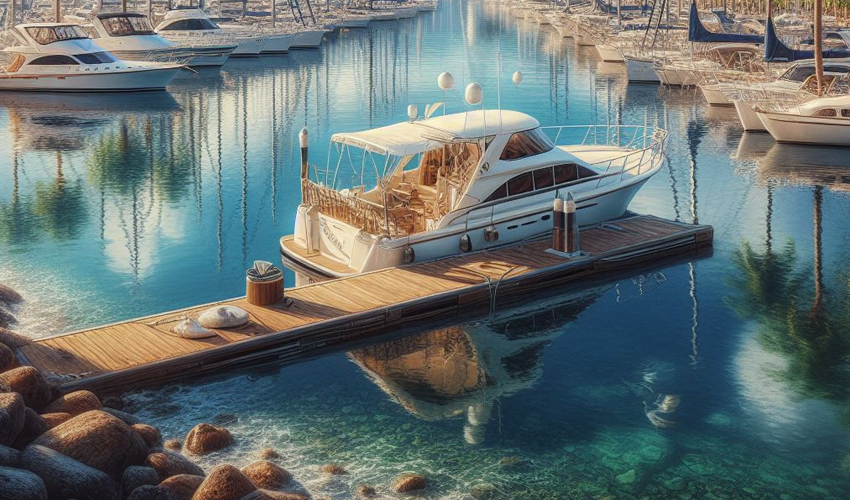 Experience the glamour and excitement of your own private yacht charter for an afternoon or evening, a day, a week, or longer voyages in the Puerto Vallarta and beyond. Enjoy the VIP experience you deserve and treat your guests to the memory of a lifetime with our fleet of luxury yachts available for charter.
Puerto Vallarta charter offers you an unforgettable experience when you use our services. Email or phone us today +1 (305) 515-4735 to talk directly to a charter specialist!
Puerto Vallarta Yacht Charters, Private Yacht Charters

Yacht Catering •
If that isn't enough to persuade you to book a charter yacht with us, the sheer array of water toys and activities available on board our luxury boat rentals will - from jetskis to inflatable slides to scuba diving and snorkel gear to on-board massages, we'll create your own personal definition of the good life and make it a reality.
____________________________________________________________________________________________________________________________
Included •
Vessel is equipped and stocked with coolers & ice, bottled water, sodas. Fuel, snorkel gear and crew.
____________________________________________________________________________________________________________________________
Things to bring. •
Hat, Sunglasses, sweater in case cool evening, MP3 player or phone for music, Sun lotions ... lots of it. If you are the light-skin type, get SPF 25 or higher.
Also we do not provide alcoholic beverages so bring any beer or bottle of any type you like also if you wish to bring your own food you are also welcome to do so
____________________________________________________________________________________________________________________________
Where are we located? •
Marina Vallarta
Located just south of the airport and 15 minutes from downtown, Marina Vallarta is a master-planned community. With a first-class marina, hotels and vacation clubs, an 18-hole golf course, villas, homes, condominiums, and the Colegio Americano de Puerto Vallarta, the marina environment looks and feels like "home" - with a distinctive Mexican flavor.
The Marriott Casa Magna, Velas Vallarta, Westin Regina and the Sierra Plaza are all located within walking distance of Marina Vallarta. The most popular golf course in Puerto Vallarta, Marina Golf Club, is across the street from the marina. Each year, several important tournaments are held at this 18-hole course that sports a clubhouse, a restaurant and lounge, golf lessons, a putting green, a golf range and a pro-shop.
Less than two decades old, Marina Vallarta is modern, Marina Vallarta has it's own little lighthouse, more for show that really useful, surrounded by buildings that are higher than it is :-). At the top of the lighthouse you can enjoy a drink at the El Faro bar. The Marina Lighthouse offers a fantastic view of the Marina area, the Sierra Madre Mountains and wonderful sunsets (very romantic). At night they also have live music to take romantic to an even higher level.
clean and quiet, its smooth roads and oceanfront boardwalk encouraging strolling, jogging and biking. And this is where fishing, cruise or sailing charters can be arranged. Along with the luxury hotels, condominiums and villas here there are lots of interesting places to browse including shopping centers, jewelry, clothing and assorted other boutiques, and art, furniture and interior design galleries.
You will also find incredibly luxurious full-service spas and restaurants and bars of every description. The two-dozen or so eateries on the 355-slip marina itself overlook yachts and mountains, while those on the beach provide intriguing perspectives of downtown PV and the undulating Sierra Madre.
Not to be confused with the Marina Terminal where the cruise ships dock and the majority of tours depart from - although that facility is just a few minutes south of here - this 544-acre planned residential and resort development revolves around Mexico's largest marina and a popular 18-hole golf course.
____________________________________________________________________________________________________________________________
Puerto Vallarta Yacht Charters? •
We offer a variety of options ranging from luxury motor boats to incredible mega yachts, all available for day and term charters in puerto Vallarta, and beyond. Explore the blue waters of Puerto Vallarta from your own private charter yacht complete with captain and crew (including a private chef who'll craft a custom menu *), or live it up on Vallarta's waters for a day, evening, or even longer on a yacht fit for celebrity or millionaire. Either way, you'll be in the capable hands of our captains and crew.
If that isn't enough to persuade you to book a charter yacht with us, the sheer array of water toys and activities available on board our luxury boat rentals will - from jetskis to inflatable slides to scuba diving and snorkel gear to on-board massages, we'll create your own personal definition of the good life and make it a reality.
We design and plan itineraries for private yacht charters and luxury boat rentals in the Puerto Vallarta and Punta Mita and many other desirable destinations including the Los Cabos, La Paz, Cancun and the Caribbean. Let our maritime knowledge, yachting experience, and hospitality make your next vacation the most memorable one yet - the only limit to the possibilities is your imagination.
Celebrate a birthday, holiday, milestone event, or other special occasion - or just celebrate the fact that it's the weekend - with an affordable VIP yacht rental in Puerto Vallarta. Our Puerto Vallarta Luxury Boat Rentals can be anything that you can dream up - and more - so contact us today and begin planning your next voyage with one of the world's leading yacht charter company.
Making our esteem customer happy and fulfilled is what drives us in giving the best quality service. This is the more reason satisfying our customers is key to us. It doesn't matter if you are searching for a small personal party boat or going on a cruise on mega yacht to enjoy the beautiful sea, we have you covered by making it all perfect and beyond your imaginations.

You can contact us to see more pictures so as to gain more insight or to know more about interior, specifications and pricing. Please contact us for a full list of yachts we offer in Puerto Vallarta Area.
Do well by sending an online charter request for yachts in Puerto Vallarta charter reservations and pricing info,
or phone call +1 (305) 515-4735 to talk directly to a charter expert.
____________________________________________________________________________________________________________________________
Events we cover.
Bachelor Parties
Birthday Parties
Bachelorette Parties
Anniversaries
Corporate Dinners
Family Charters
Romantic Cruises
Weddings
Fishing
Whale Watching
Is your idea of a perfect holiday luxuriously sumptuous surroundings? Do you want to spend time docked at the most fashionable marinas? Host parties for your friends on board? Learn several different water sports? Or simply anchor in a private cove and curl up with a good book?

Private VIP Yacht Charters, Puerto Vallarta

All you need to tell us is what you require, the greater you specify the better and leave the rest up to us. We will always guarantee you the best, as nothing else is good enough for us.
Our luxury yachts are just the things you need to make your events memorable. You can hire a private yachts and then personalize it in any way you want for an event or a trip. We have the best Puerto Vallarta Yachts lined up for your romantic getaways, official meeting, family gatherings or just wild nights out.

Snorkelling is a major attraction in Puerto Vallarta!

Puerto Vallarta Snorkeling? Other than yacht related activities people who want to explore the coast can go snorkelling, fishing and scuba diving. If our standard yacht timings do not please you, then we can always arrange longer trips for you. We understand the appeal that the majestic water and its mysteries have on tourists, we will be more than pleased to accommodate your sense of intrigue in any way we can.

The Mexican Galapagos, great opportunity to snorkel on pristine islands. A bird's Paradise above, a beautiful tropical reef fish below! HIDDEN BEACH IT'S OPEN AGAIN. In an effort to support conservation projects, space is limited, book now! Marietas Island is open to visit the great beaches with beautiful sceneries amongst blue footed boobies and other wildlife.
Marietas Islands, one of the most important wildlife sanctuaries in Mexico's Pacific coast formed long ago by volcanic activity, the archipelago are two formations of uninhabited islands– long island and round island… Dominated by large caves and cliffs, that protects coral reef, multicolored tropical fishes.
These Islands are the home of a vast colony of sea birds, such as the true pirate of the sky, the magnificent frigate bird, egrets, herons, sea gulls, pelicans, brown boobies and the world famous galapagos Blue-footed Booby. Different species of corals inhabit these areas and of course, many different species of fish enjoy the safety and productivity of the surrounding waters. You might spot King Angelfish, Panamic Sergeant Majors, Cortez Chubs, Giant Damselfish, Moorish Idol, Rainbow Wrasse, and many more.
In the round island is located the HIDDEN BEACH (Monday and tuesday is closed, access under strict control and restrictions; respecting the maximum number of persons allowed per day. Set by CONANP), to reach this secluded paradise, the swimmers need to go through a short tunnel and swim from the boat a distance of 200 meters.
One extra special way to spend the day is a cruise to the Marietas Islands, just offshore of the Punta de Mita peninsula. These uninhabited islands are a great place for bird-watching, diving, snorkeling, or just exploring. Blue-footed booby birds (found only here, and in the Galapagos) can be spotted all along the islands' rocky coast, and giant mantas, sea turtles, and colorful tropical fish swim among the coral cliffs.
The islands are honeycombed with caves and hidden beaches––including the stunning Playa de Amor (Beach of Love) that only appears at low tide. You enter a shallow passageway to access this semicircular stretch of sand. There's also a cave 12m (40 ft.) below the surface with an air pocket where divers can remove of their regulators and have an underwater conversation! Humpback whales congregate around these islands during the winter months, and so pangas can be rented for a do-it-yourself whale-watching excursion.